America Prepares... (Pathfinder Magazine, 1941)
By late November, 1941, only children and the clinically optimistic were of the mind that America would be able to keep out of a war - as you'll be able to assume when you read the attached article that appeared on the newsstands just ten days before the attack on Pearl Harbor. It extolls the industrial prowess of the United States as the country prepared for war: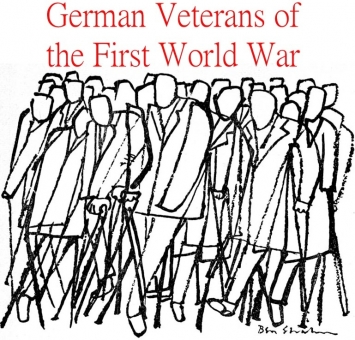 •"William S. Knudson (1879 – 1948), Director of the OPM, declared U.S. arms output will soon 'assure Hitler's defeat'. Proof of this claim was seen in the celebration in New Haven, Connecticut, of one company's production of it's 10,000th machine-gun within a year of the time the contract was signed to build a plant."
•"The launching of the 35,000-ton battleship INDIANA at Newport News, Virginia, the third battleship to come off the ways this year, indicated the increased tempo of defense production, which Admiral Land, of the Maritime Commission, said neared 'superhuman'."
The Growth of the German Airforce (Ken Magazine, 1939)
By the time this magazine profile of Field Marshall Hermann Goering (1893 – 1946) went to print, he had already made his entry on the world stage as the master-mind behind the 1937 bombing of the Basque city of Guernica during the Spanish Civil War (an event that was not mentioned at all in this article).
Published four months before Germany's attack on Poland (September 1, 1939), this article outlines Hermann Goering's efforts to build the Luftwaffe from scratch, the creation of various flight schools, the Luftwaffe collaboration with the Hitler Youth organization, and his aspirations to out-class the air forces of the United States and Britain.
The article also addresses the business dealings of American manufacturers Boeing and Douglas Aircraft had with the German Luftwaffe.
Preparing for War with Motorcycles (Literary Digest, 1937)
A short news piece from THE LITERARY DIGEST reported on an investment that the Nazi forces were making to insure a lightening-fast attack:
"Motorcycles, a cool million of them, have become a German army specialty. The new Wehrmacht specializes in them. (it knows it will be short of horses; as when in March, 1918, the Teuton cavalry arm was virtually abolished,west front and east.) The British and French have only half a million machines apiece. Each German motorcycle-cum-sidecar carries three or four mechanized men; more mobile and versatile than a truck carrying 8 to 15 men. A motorcycle column travels twice as fast as a column of transport trucks: 20 to 40 miles an hour. With tank cooperation, motorcycles can make frontal attacks, infiltrate, out-flank, or strike in rear."