In his Civil War memoir
Confederate General John B. Gordon (1832 – 1904) recalled leading the spearhead of Lee's army through Gettysburg and on to the towns of York and Wrightsville on June 28th, 1863. While his procession was entering York a young girl ran up to him and handed him a large bouquet of flowers, which served to camouflage a letter from a Southern spy.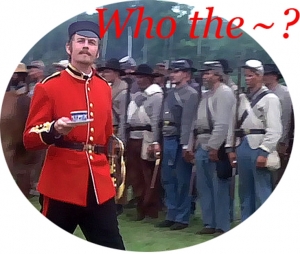 Click here to read more about Civil War espionage.
A brief explanation as to what General Lee had in mind when he invaded the North in the Summer of 1863, why he chose a route through the Shenandoah and Cumberland valleys, where his army was actually headed and what the South had intended to gain if the campaign had been successful.
Suggested Reading:
Lee's Real Plan at Gettysburg
"The enemy was driven through Gettysburg with heavy loss, including about 5,000 prisoners and several pieces of artillery. He retired to a high range of his hills south and east of the town. The attack was not pressed that afternoon, the enemy's force being unknown, and it being considered advisable to await the arrival of of the rest of our troops."
"It had not been intended to fight a general battle at such a distance from our base, unless attacked by the enemy, but, finding ourselves unexpectedly by the Federal Army, it became a matter of difficulty to withdraw through the mountains with our large trains..."